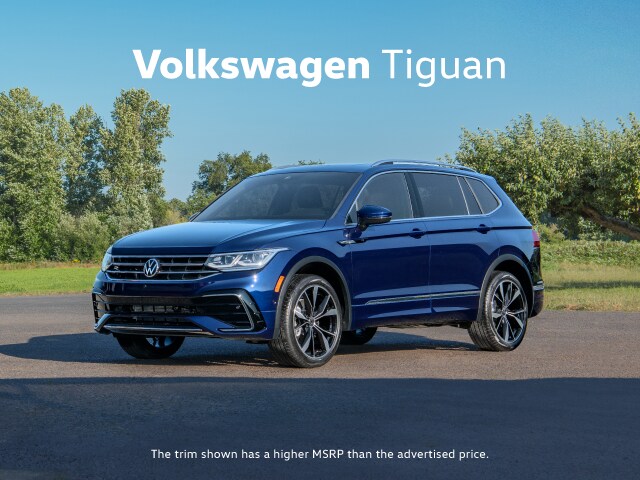 2023 Volkswagen Tiguan
S
$249mo.
for 39 months | $4,999 due at signing
OR
1.9% APR for 36 months
Offer expires: 06/05/2023
View Disclaimer
Get Your Gunther Payment

Life should be spent enjoying as much luxury as possible, and with a Volkswagen Tiguan lease, you'll be able to savor every moment better. This compact SUV typically comes with five seats. However, you can opt for a third-row model that allows larger families to cheer each other on at competitions or go on new adventures together.
The 2022 model has a more elegant look and new standard and available features. Every thoughtful small change is meant to make a big difference in your driving experience.
You can see Volkswagen Tiguan lease specials on our website or test-drive the vehicle at our VW dealership in Daytona Beach, FL.