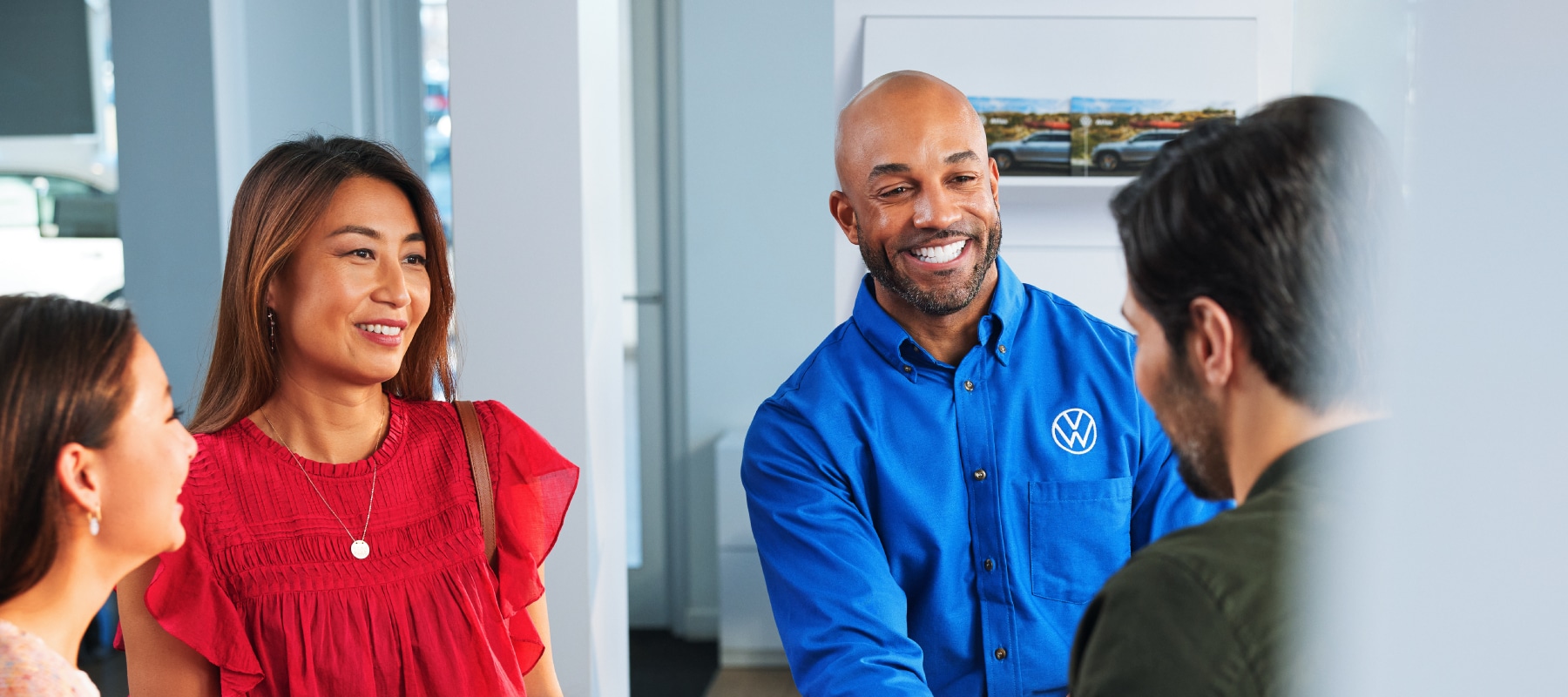 The entire staff here at Gunther Volkswagen Daytona Beach is dedicated to superb VW customer service. We strive to ensure that everyone is pleased with their interactions with us because we think that happy customers make for great business and because we value our relationships with members of the community here in Daytona Beach, FL.
This page features a form that lets you share your thoughts on our VW customer service. We hope you will use this form, whether your feedback is positive or identifies areas where we can improve. Your feedback helps us improve, so we welcome it regardless of its content. Our Customer Service Manager will review any submitted comments, so you should feel confident that your praise or concerns are not ignored.
VW Dealer Customer Service in Daytona Beach, FL
We demonstrate that we value superb VW customer service in many ways. Our finance staff does their utmost to try and secure you the low-rate financing you deserve on any vehicle on our lot. The sales team strives to be friendly and helpful. They are also transparent. We prefer to do honest business, instead of engaging in fads or gimmicks like some dealerships.
Our whole team hopes you'll use this form to let us know how your recent VW customer service experiences have gone. We value our relationships with the community in Daytona Beach, FL, and therefore value your feedback. If you've yet to work with us, come by our dealership today and experience our dedication to customer satisfaction for yourself.